BIKEfun RAD Chain Guide for single chain ring!BIRDY specific mod kit!
Liberate your BIRDY! Don't have to install a chain ring cover!
Don't have to bear with cheap plastic parts!
Now you can install any beautiful chain ring that you see fit!
Show the beauty of the original design!
All you need is:
BIKEfun RAD Chain Guide single chain ring catcher!BIRDY specific mod kit!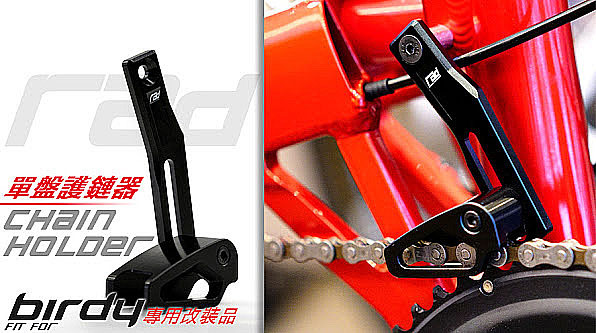 IKEfun has listened to many Birdy users, they want to install a Shimano crankset!
They want to install a better-looking crankset!
But, I don't want to install a chain ring cover!
But if a BIRDY doesn't use a chain ring cover…what would happen?
1. There is a high chance of the chain falling due to road vibrations or shifting vibrations!
2. The chain is guaranteed to fall off when folding the bike if you don't use a BIKEfun RAD Chain Tensioner!
Falling Chain! This is what BIKEfun development of products sets to solve.
This is the BIKEfun RAD Chain Guide single chain ring catcher!
Price 1,500 TWD / black only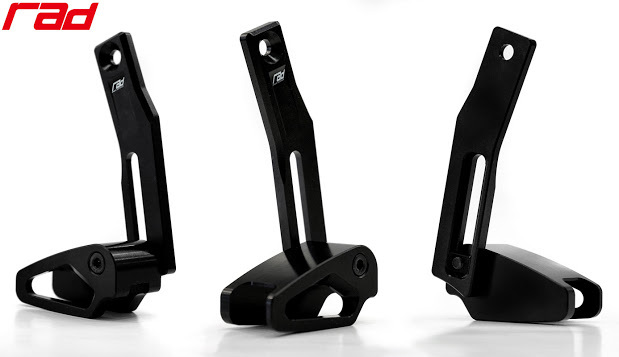 Each group has two different lengths of silver aluminum bushing,
to pair cranks with different chain lines.
To put it simply, if you install it correctly it shouldn't get in the way of shifting!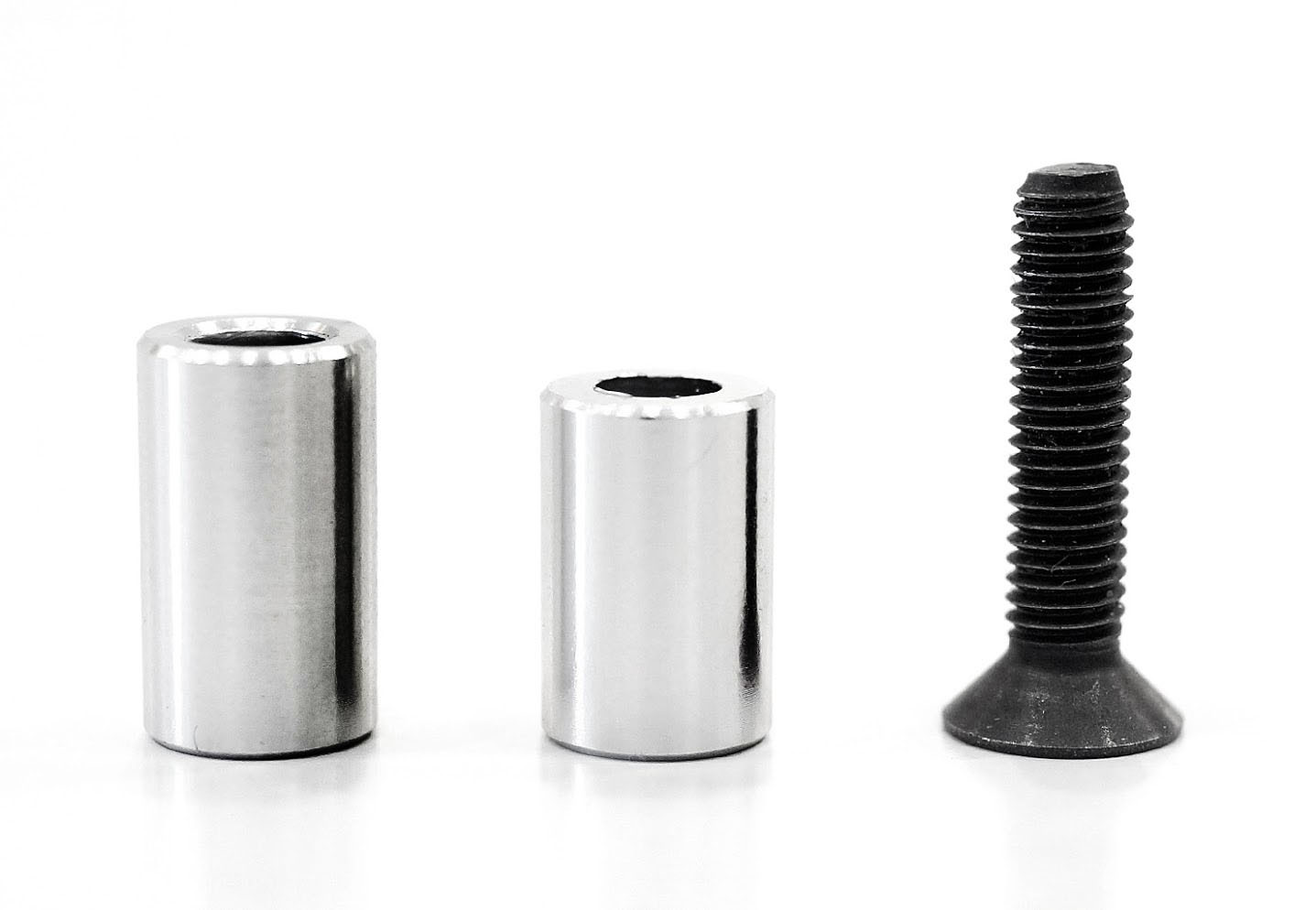 Assembled with CNC machined alloy, the set weights only 38 grams (less than 4 50TWD coins)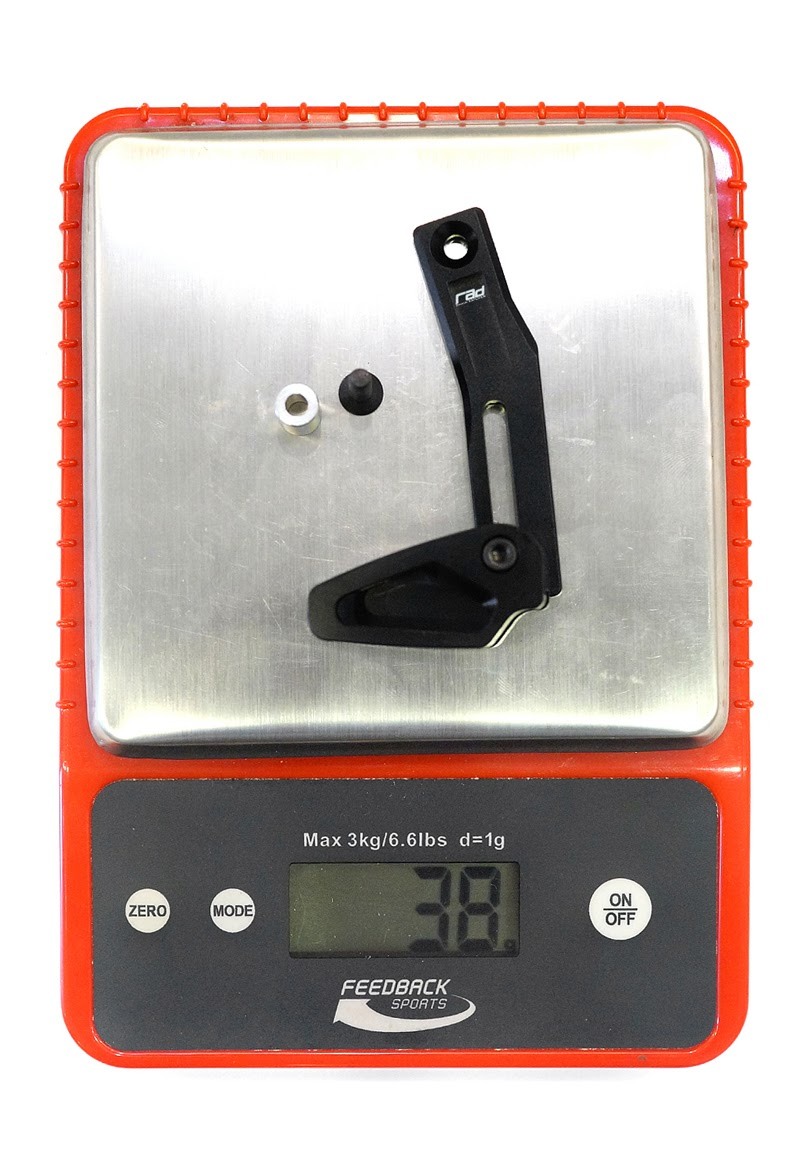 The installation location does not require drilling or grinding,
it's next to the Birdy's rear shock absorber!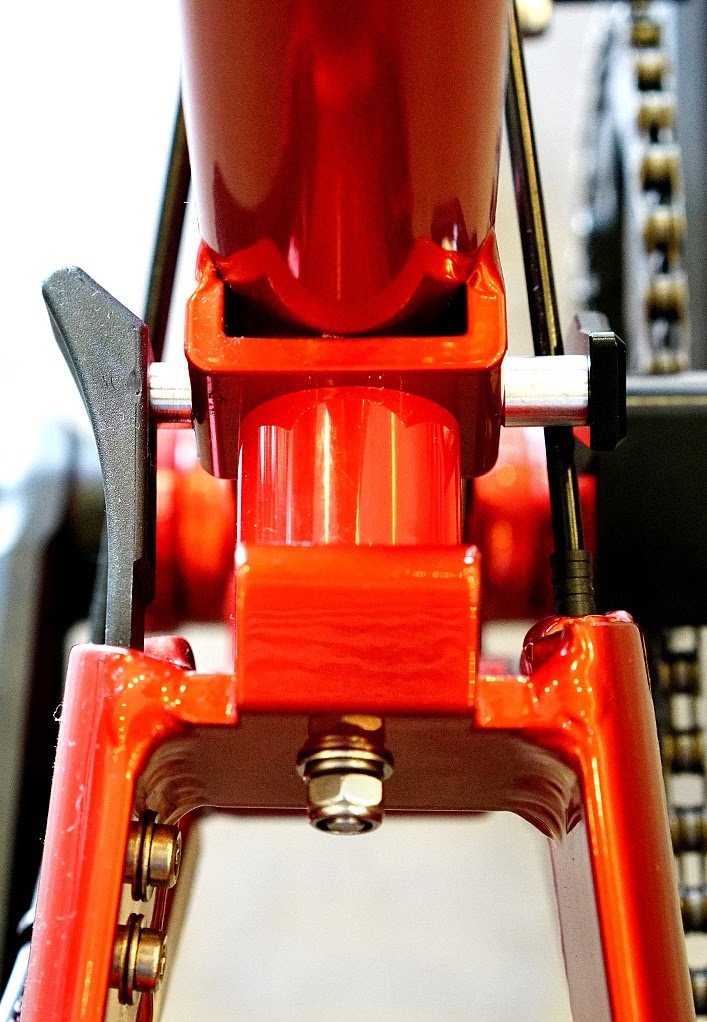 Simply choose the right length of aluminum bushing, and you can complete the initial installation.
Please don't tighten so quickly, we still must adjust!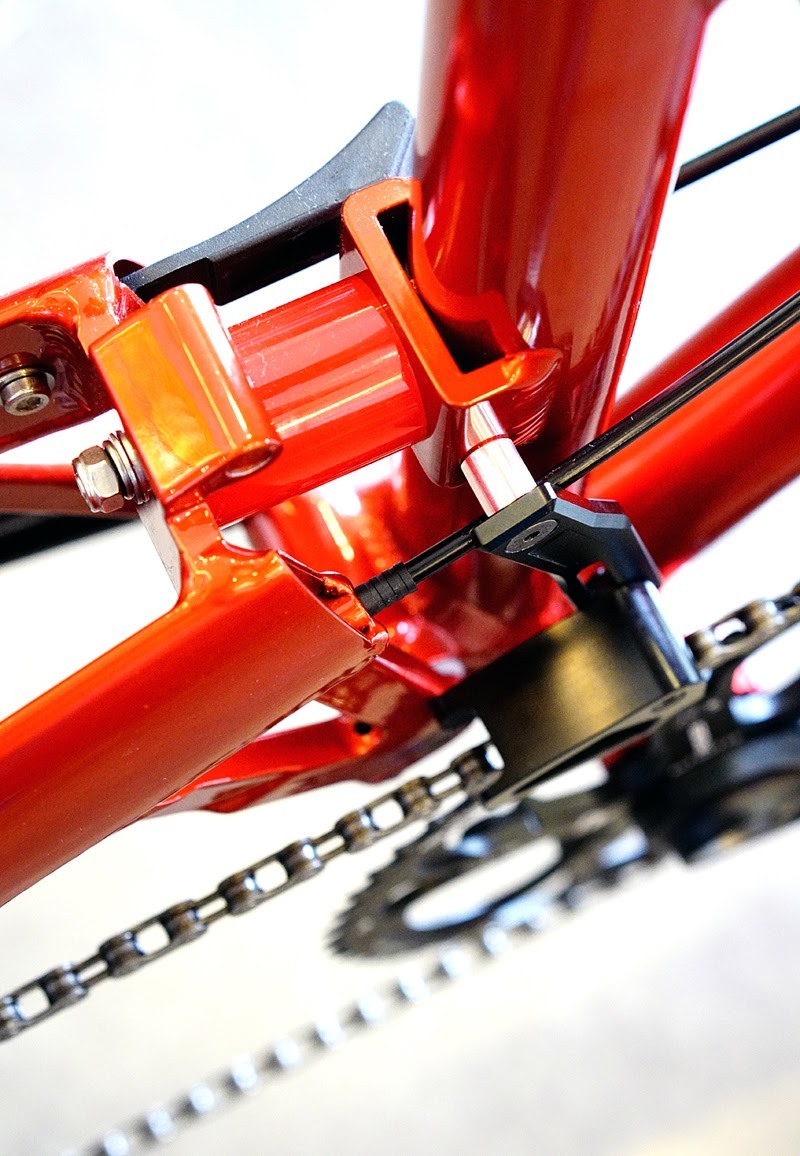 BIKEfun rad Chain Guide recommended angle of installation.
The Chain guide body should run parallel to the frame beside it, the Guide cage should be parallel to the ground and be placed as close to chain as possible (when installing, please use the lightest gear and then adjust)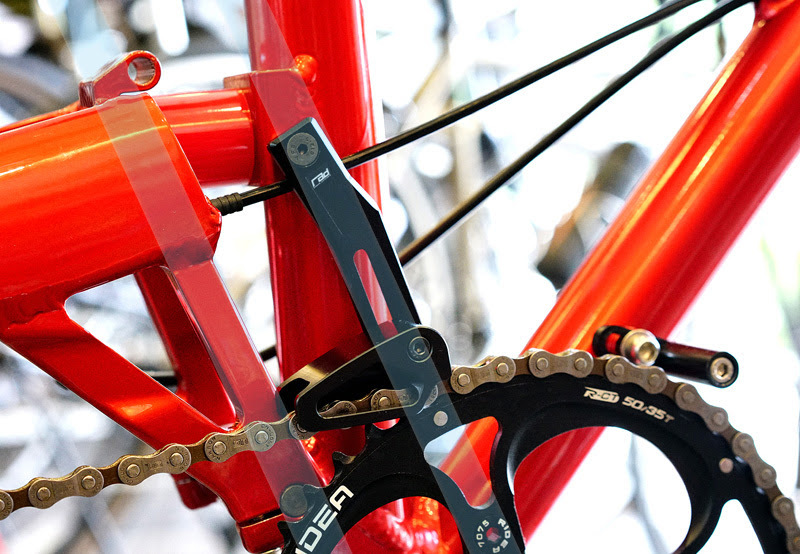 The aluminum bushing can also help push the cable housing back into the frame.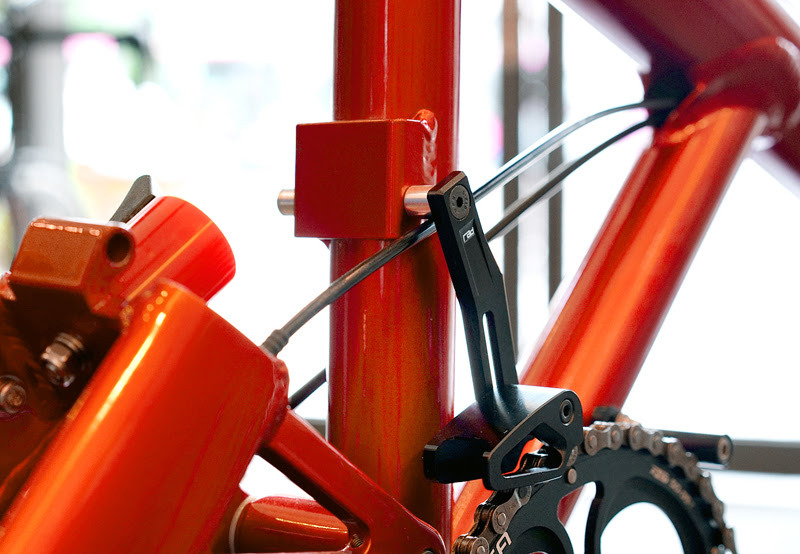 The right length of the aluminum bushing shouldn't cause the Guide cage to rub with the chain,
or get in the way of shifting.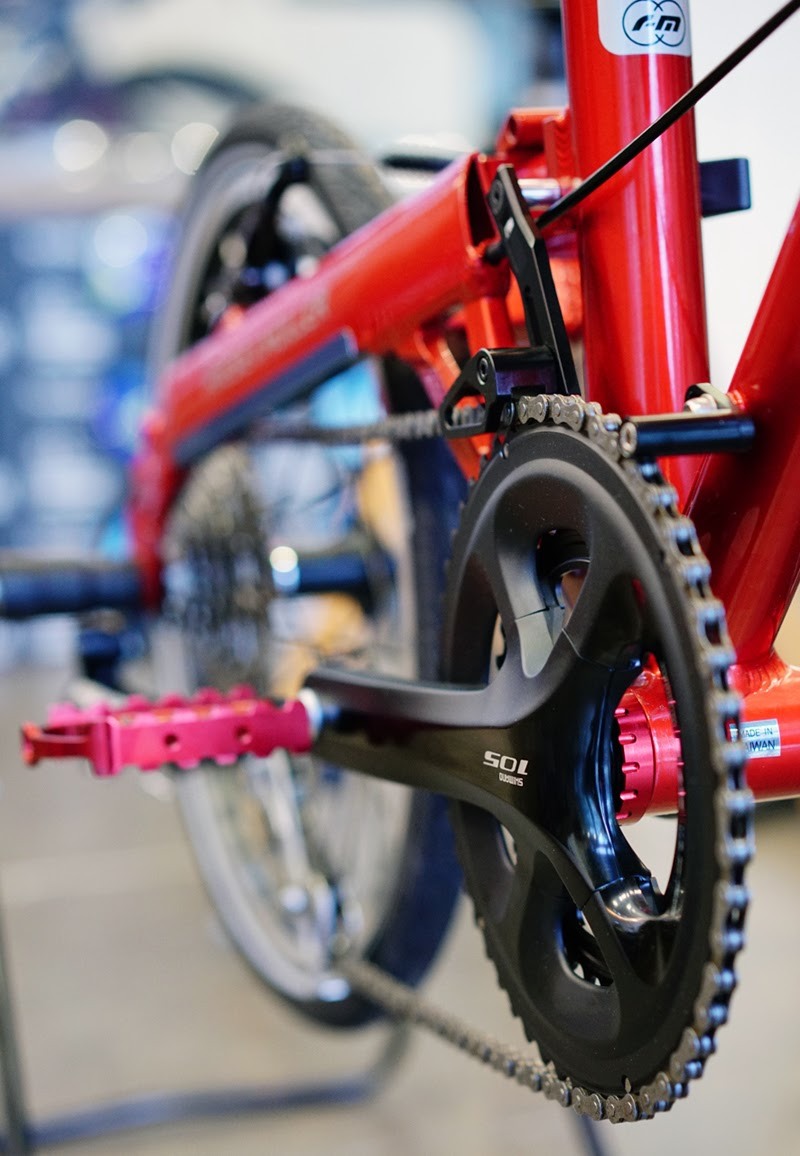 Here is the video of the guide after installation,
a 38 gram chain guide replaces over 200 grams of chain support throughout the frame!
The BIKEfun RAD chain guide's cage is mode from a special plastic.
We don't use metal in the cage because it will be very noisy if the chain rubs against it.
With a rail design, the chain guide can support chainrings from 48T to 56T.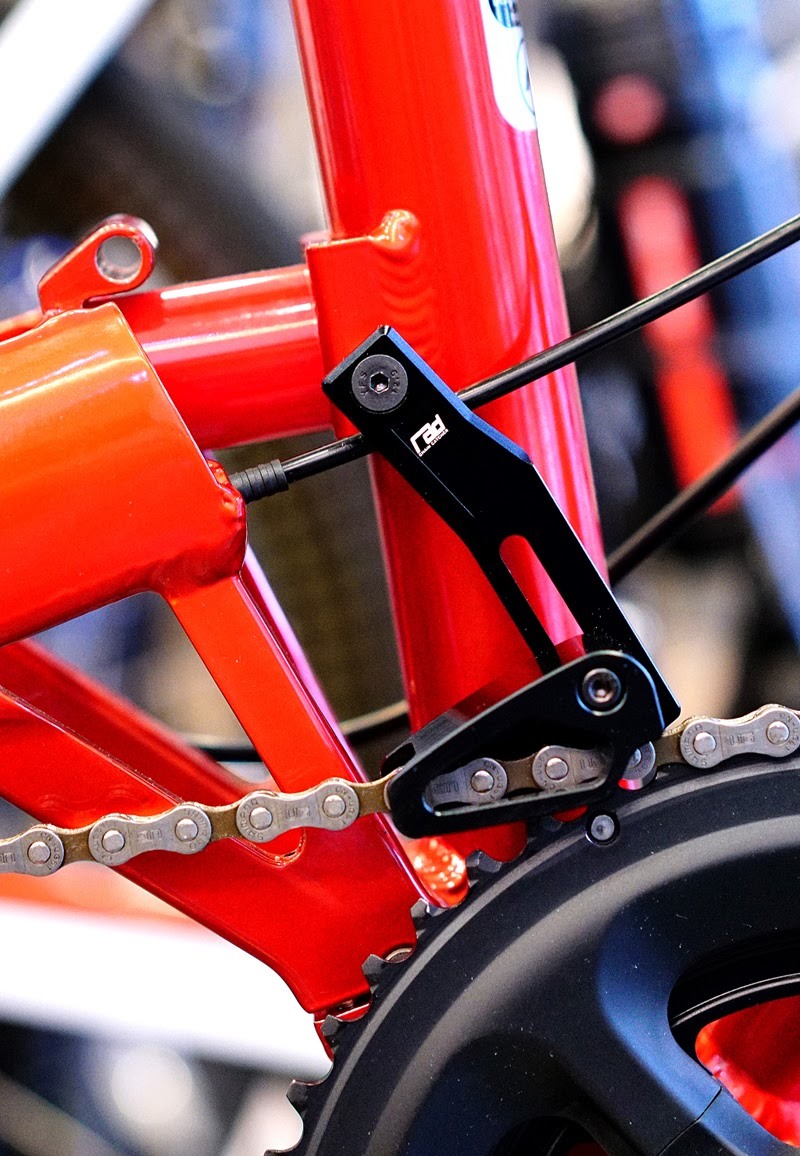 With the BIKEfun RAD chain guide you can choose any crankset you want!
Shimano, Sram, Rotor, Praxis and even Campagnolo are all right!
Single chain ring world, the seal has been lifted!
Above mentioned, this is BIKEfun's new product exclusive for BIRDY!
If you think installing may be a hassle,
you are more than welcome to come to the store and let us do the job for you!
Available at BIKEfun web store
read more:
[跨級強化] Birdy雙盤改裝新選擇:ROTOR REX-3 Special Edition,特製長軸 安全滿點!