[Seatpost Clamp] BIKEfun Classical Seatpost Clamp, new technology merges with elegance.
This is the original seatpost clamp that comes stock with Brompton,the front view exposes an unappealing hexagon nut paired with a mundane plastic quick release lever.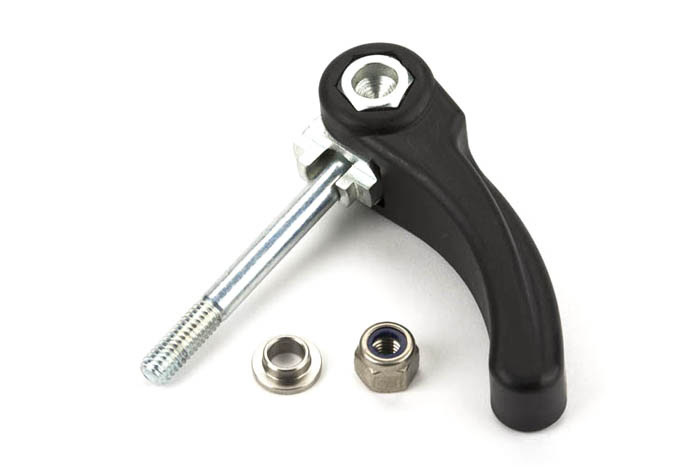 Compared to the clamping feel of the high end road bike quick release clamps used in our store… We can only say that the stock clamp is barely acceptable.
However, regarding the stock components used on the bike. It is not fair to compare them.
In short, after a while, we see that this clamp is not pleasing to view!
But it is easy and sometimes hard to take a seatpost clamp and sell it in the market.
We don't want to get readily available seatpost clamps and sell them just like that.
Because Brompton's clamp mechanism and style is somewhat original!
We believe we should do something different for Brompton!
As a result, we achieved a rather marvelous Brompton exclusive product!
Designed with good frame integration in mind, with classic taste and efficient mechanism.
BIKEfun spent a lot of time redesigning this quick release, it is a Brompton exclusive component!
The final result:
BIKEfun Classic Quick Release Seatpost Clamp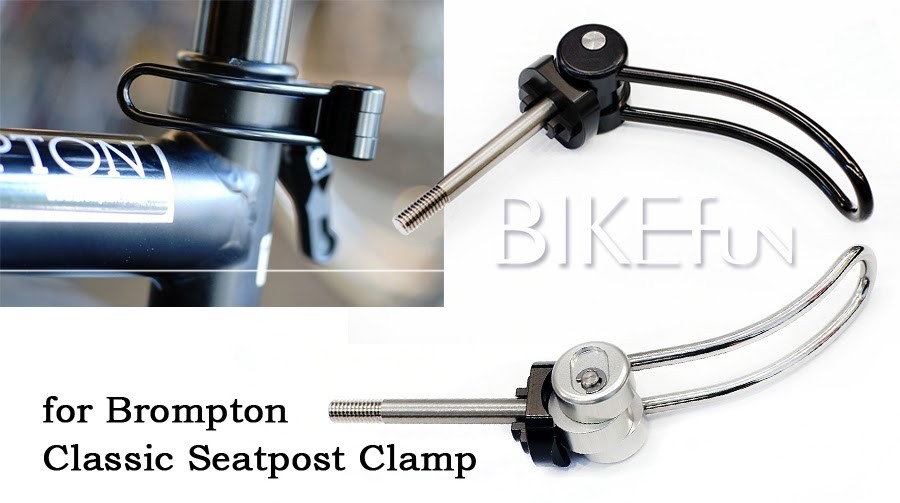 Classic style, we can say it is an even more exclusive clamp than the stock Brompton clamp!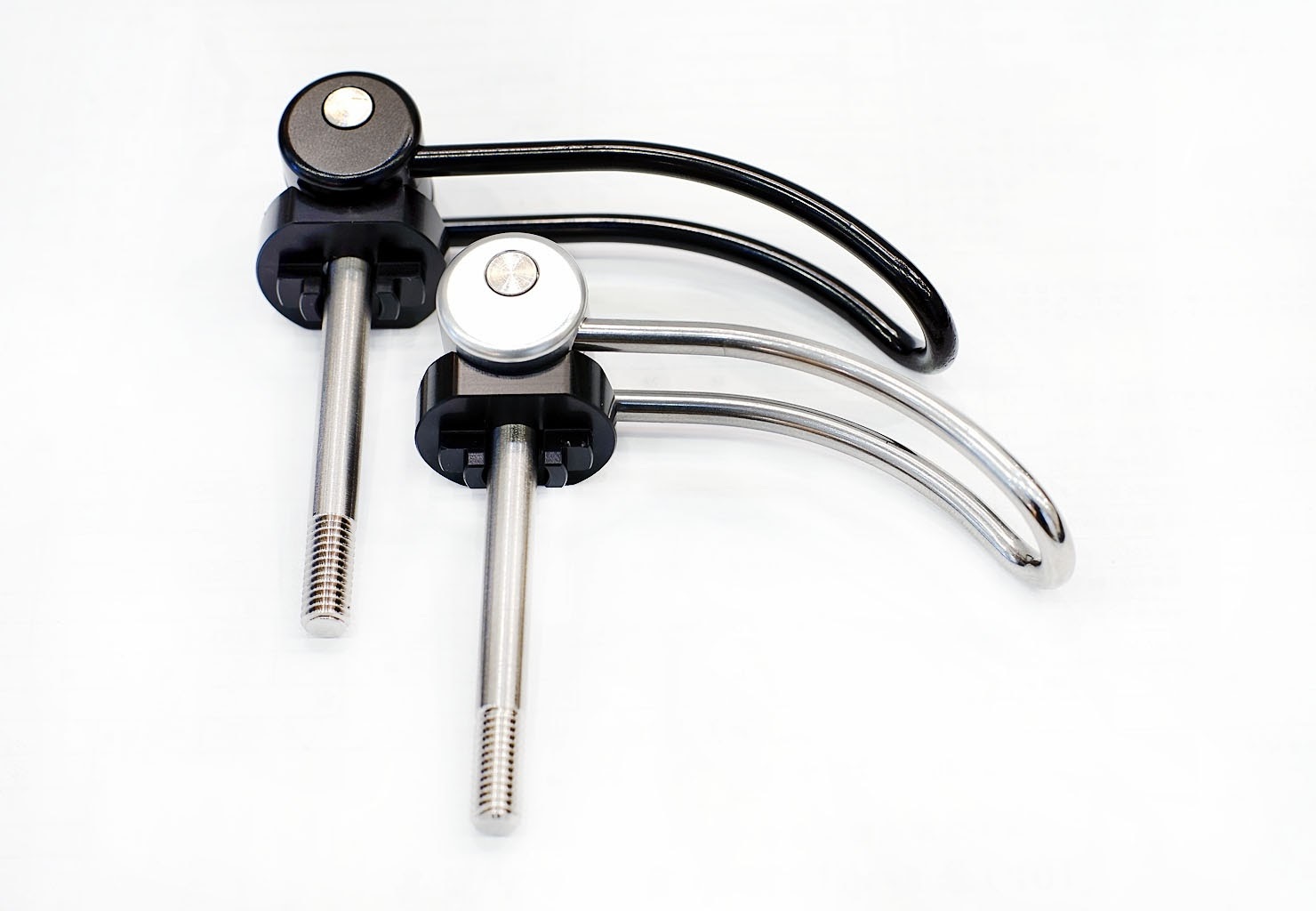 Material: Stainless steel handle / aluminum axis / titanium threaded axle / CNC uPVC shim
16% lighter than the original plastic seatpost clamp.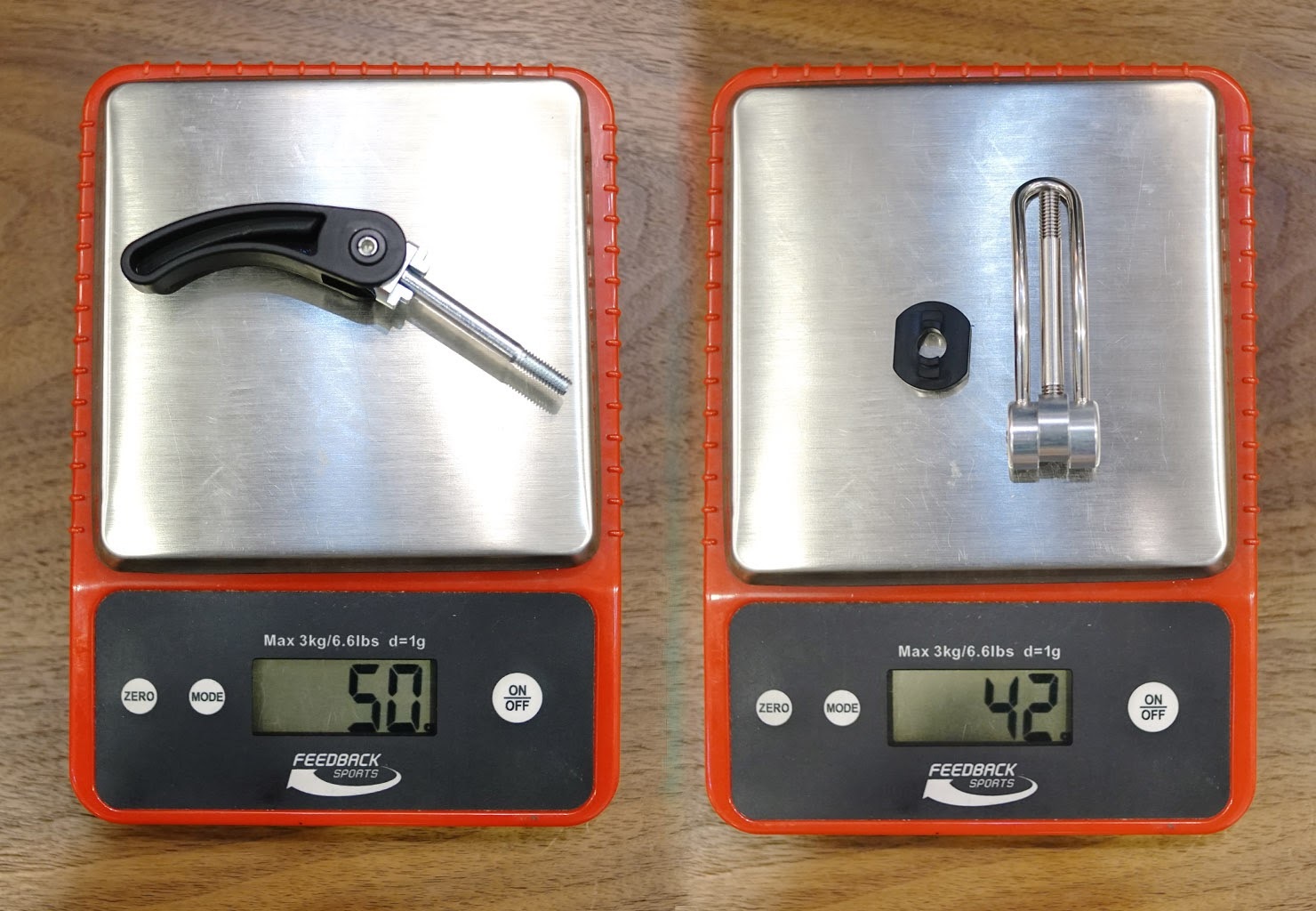 Becoming lighter is one advantage of modified components,
Through the benefit of a new design, a female rider can easily open and close the clamp!
Changing the clamp is not hard, BIKEfun has a visual assembly manual:
When assembling, pay attention to the direction of the clamp spacer, the front side should face the headset of the bike.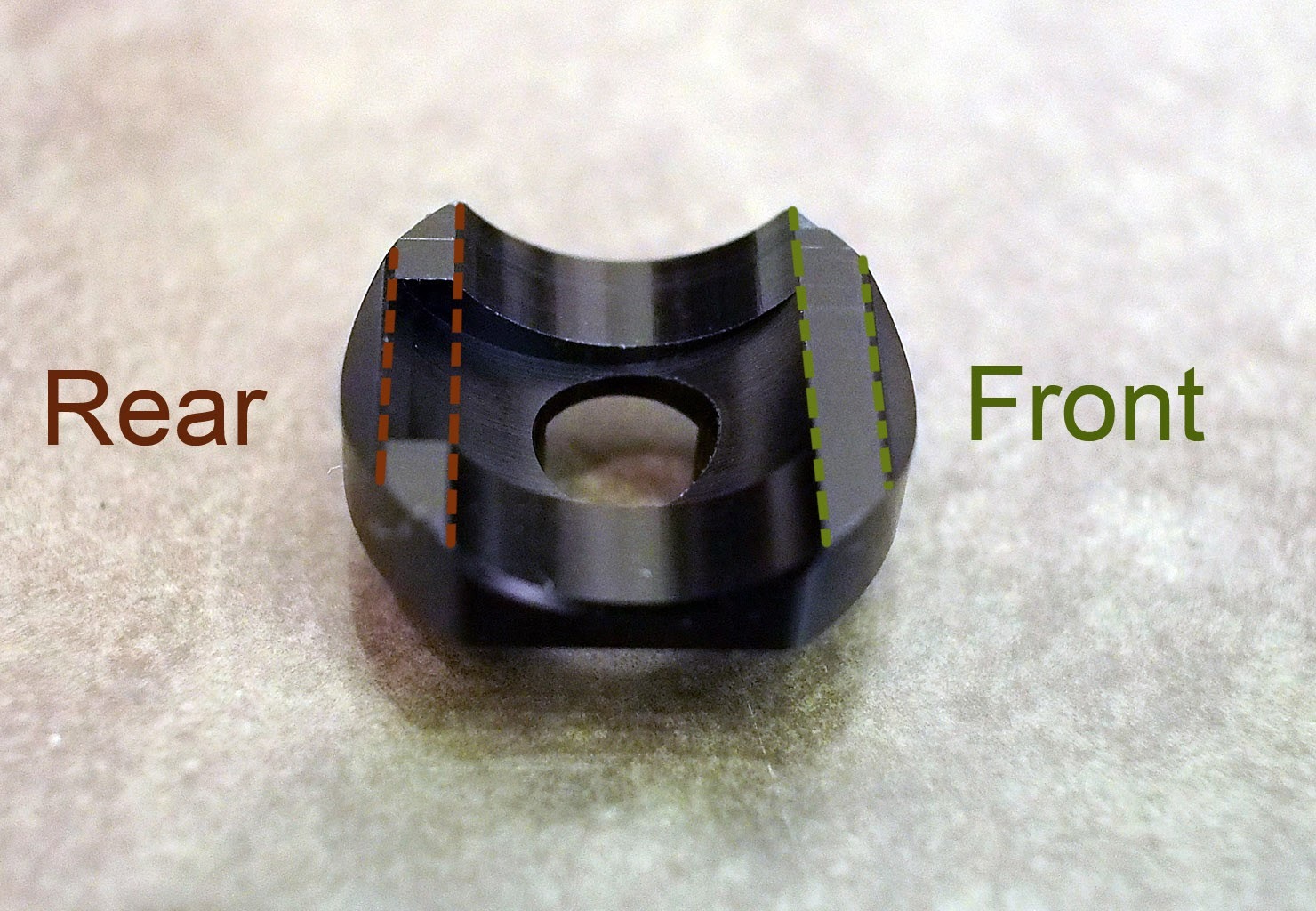 In the picture you can notice that when the clamp is open, the axis of the handle moves independent of its center.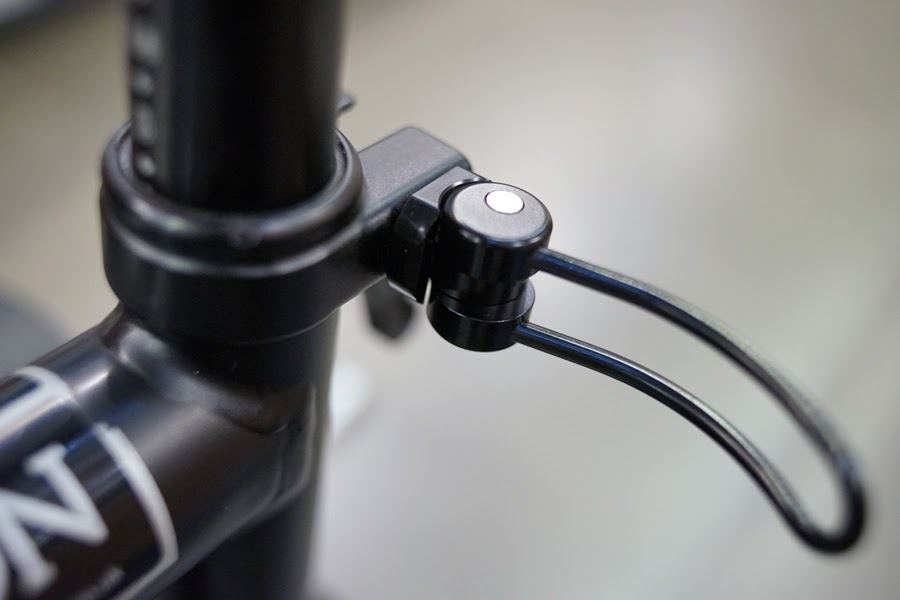 We have the confidence to say: As long as you try the clamp by yourself, you will experience a smother clamping feeling!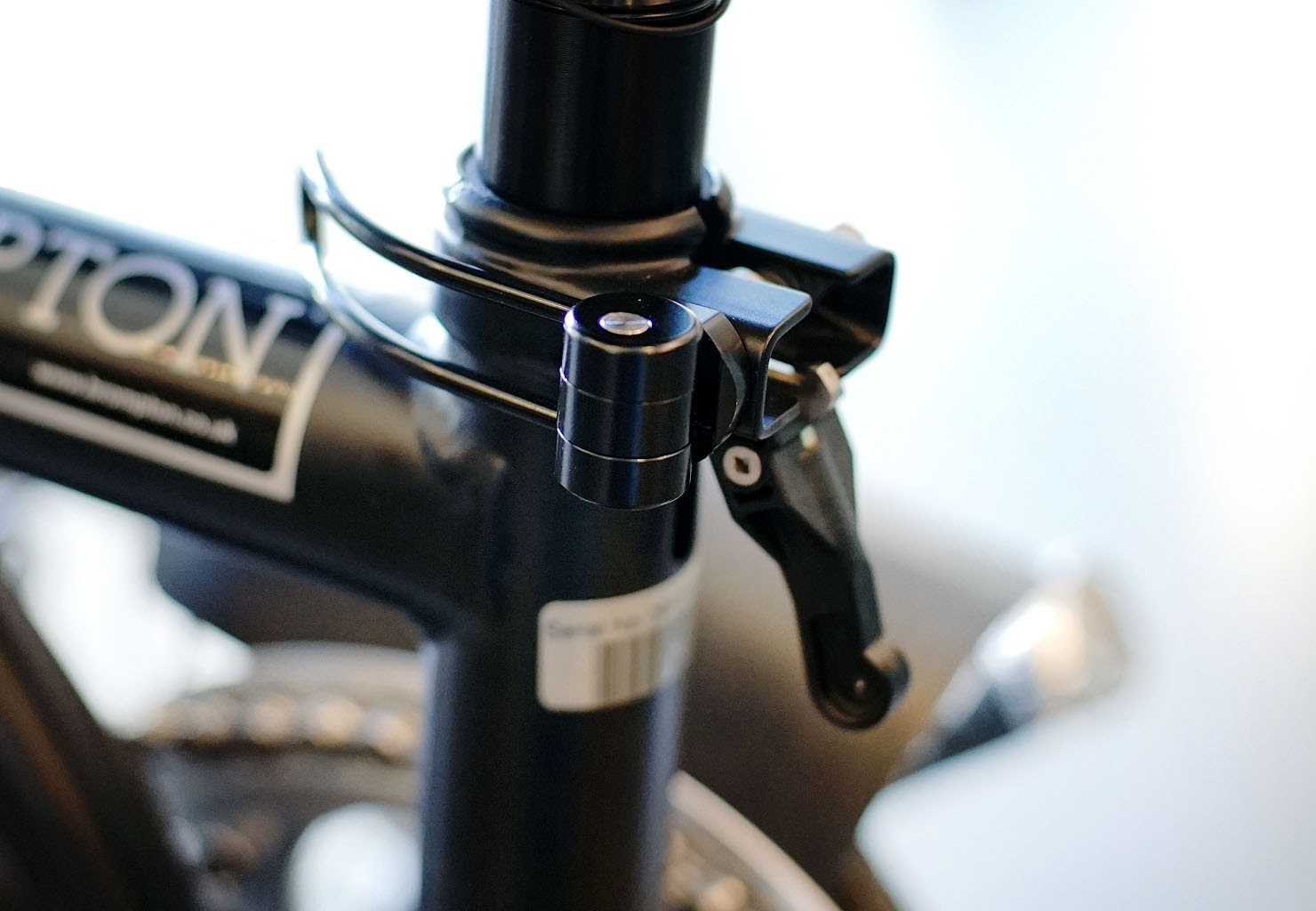 Because BIKEfun redesigned the clamp, we didn't take an existing clamp and make it better,
We took into consideration the real use the rider will give it, even the bending of the handle was taken into consideration!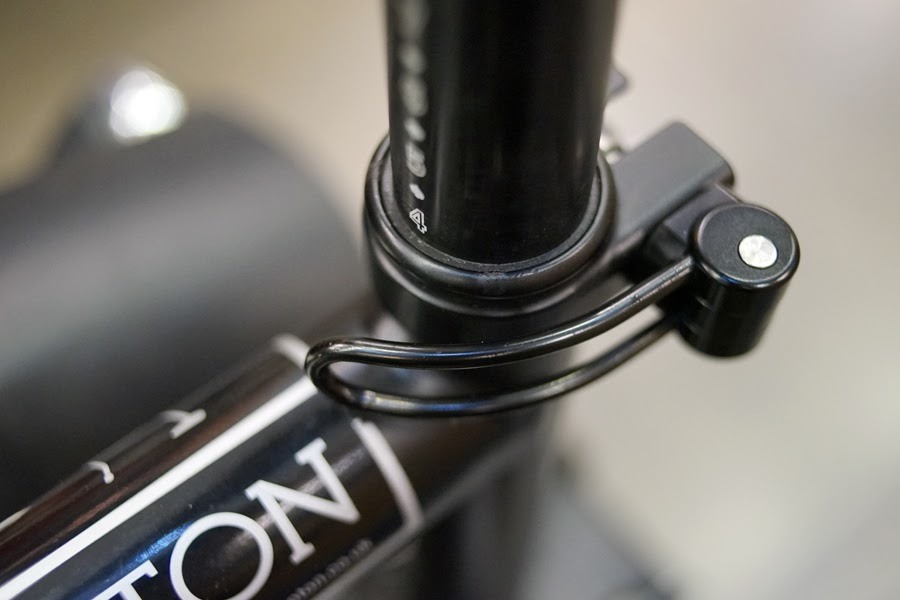 The axis of rotation moves forward smoothly following the frame, the end of the handle is slightly outward for easier operation.
Your finger can easily release the clamp, making it easier to fold your bike!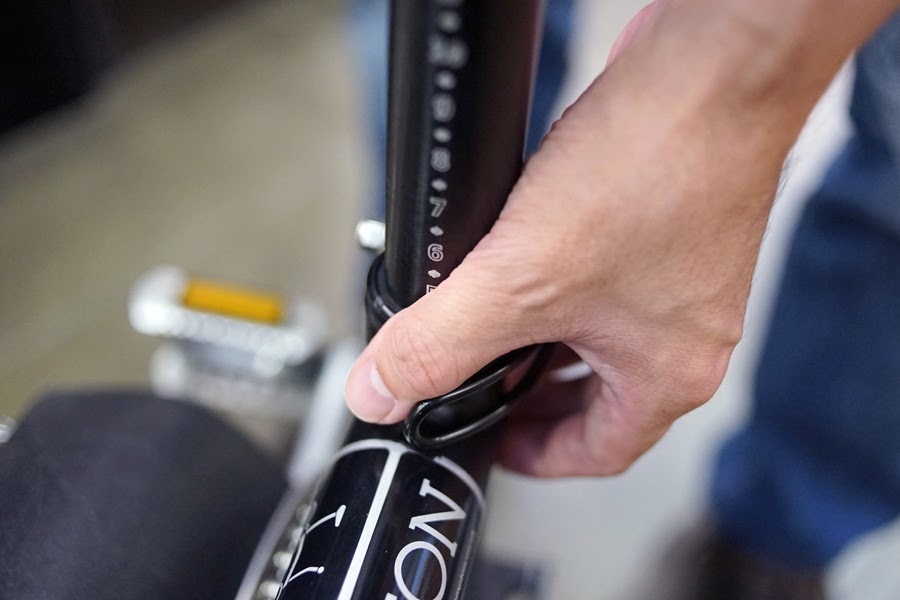 A combination of ergonomics and a classically designed stainless steel handle.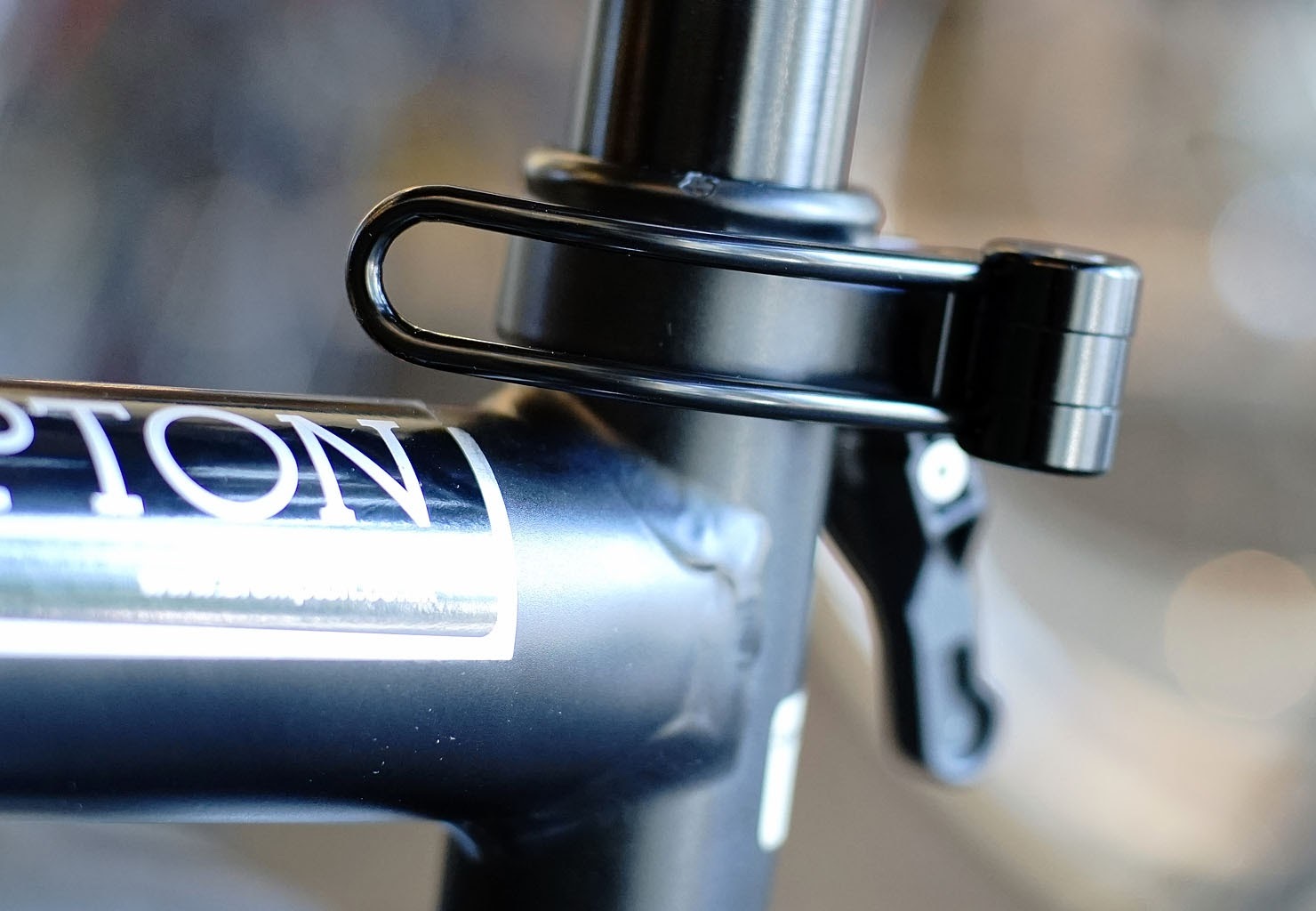 Talking about refinement, obviously Brompton should always have a shiny silver color!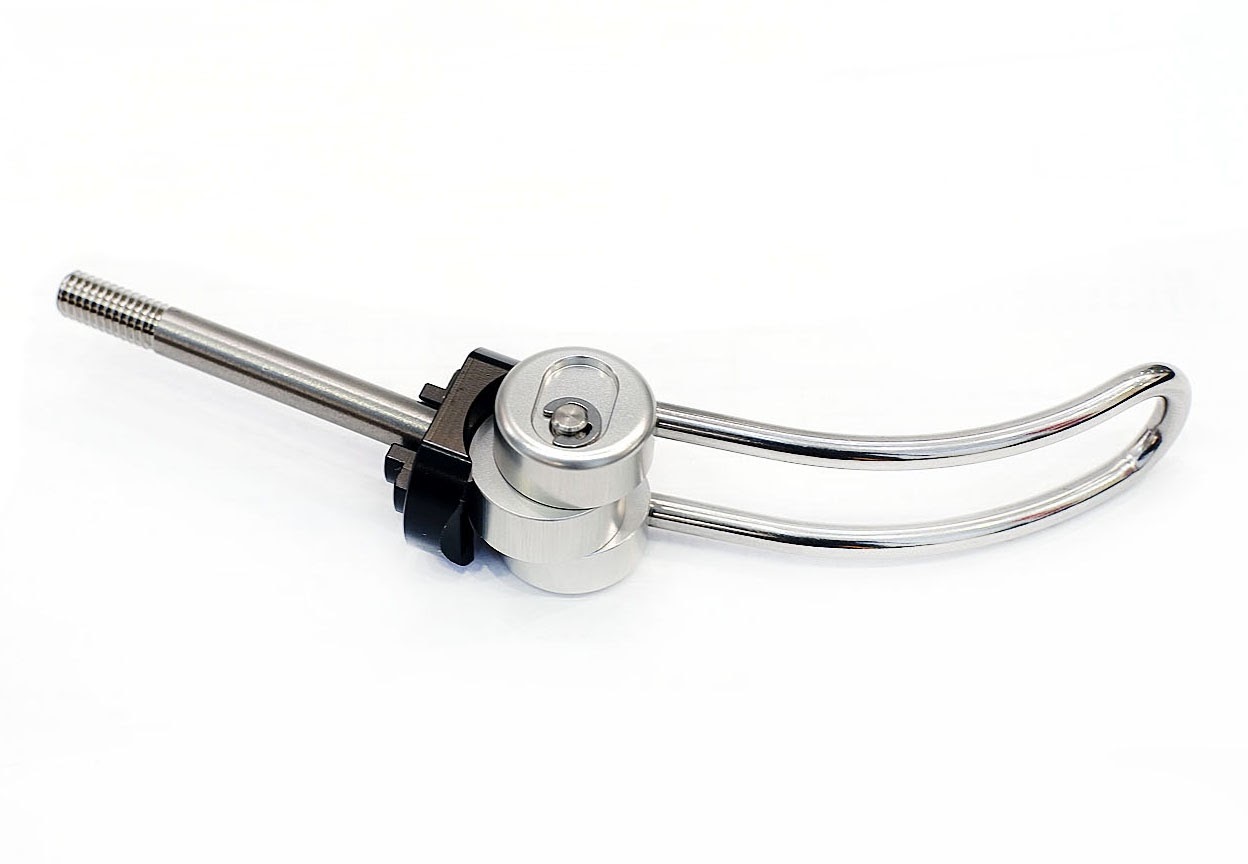 Regardless of the Brompton color, it matches perfectly!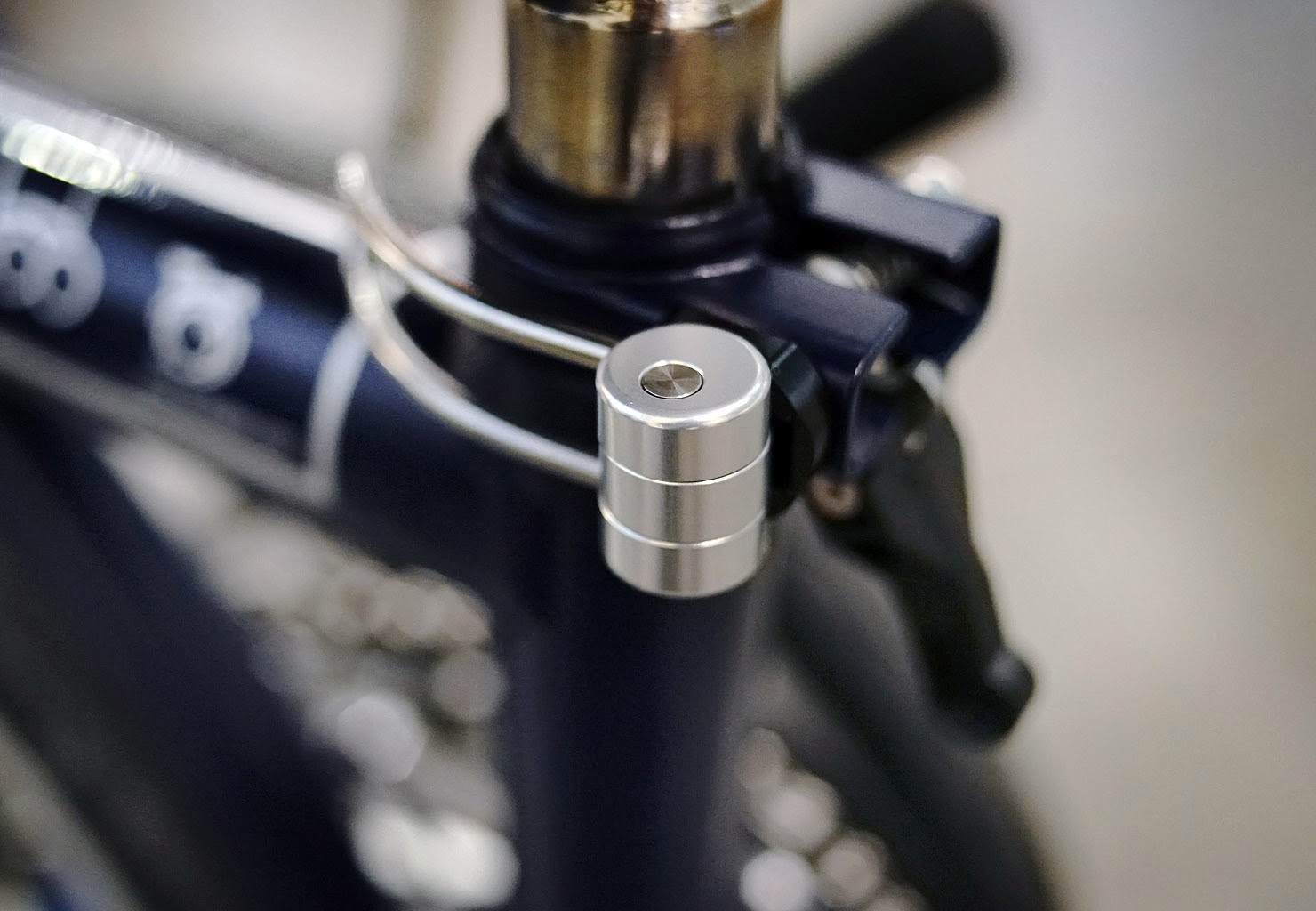 Many thanks to the first pre-order buyer of the BIKEfun classic quick release clamp,
After delivery and assembly, he immediately posted on Facebook telling us his impression: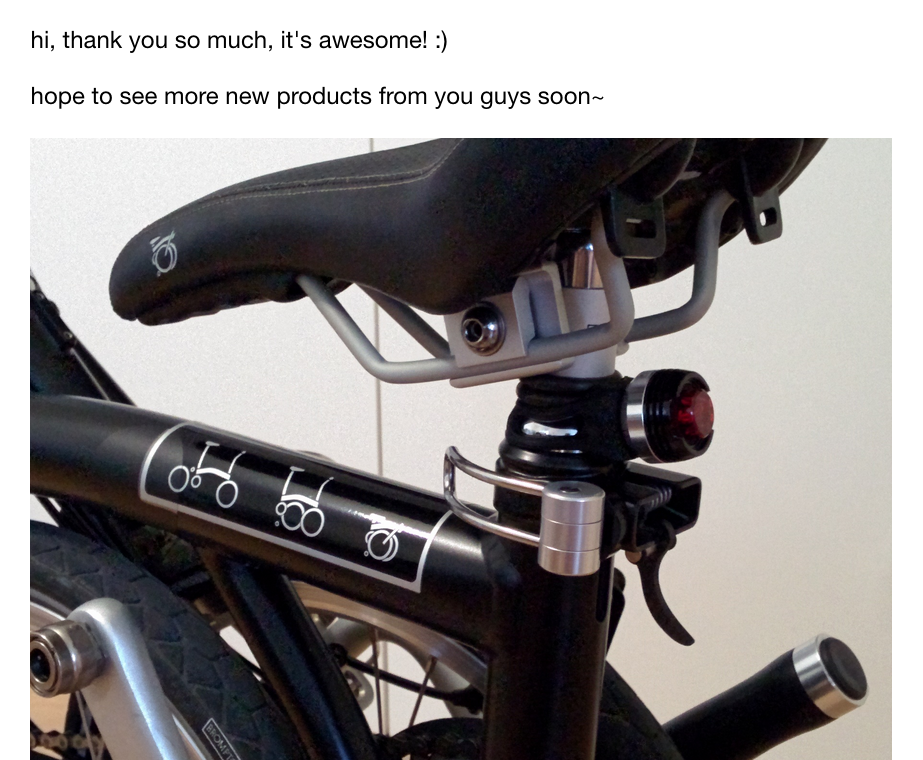 The mentioned products are now available for sale, feel free to come to the store for assembly, do it to add bonus points to your little companion!
For international orders:order@bikefun.com.tw or Webstore
Taiwan internet order:bikefun.meepshop.com
[New Design]BIKEfun Seatpost Clamp + Titanium Hook of Suspension
Introducing you our new model of Seatpost Clamp for Brompton, we add the Titanium alloy hook of suspension !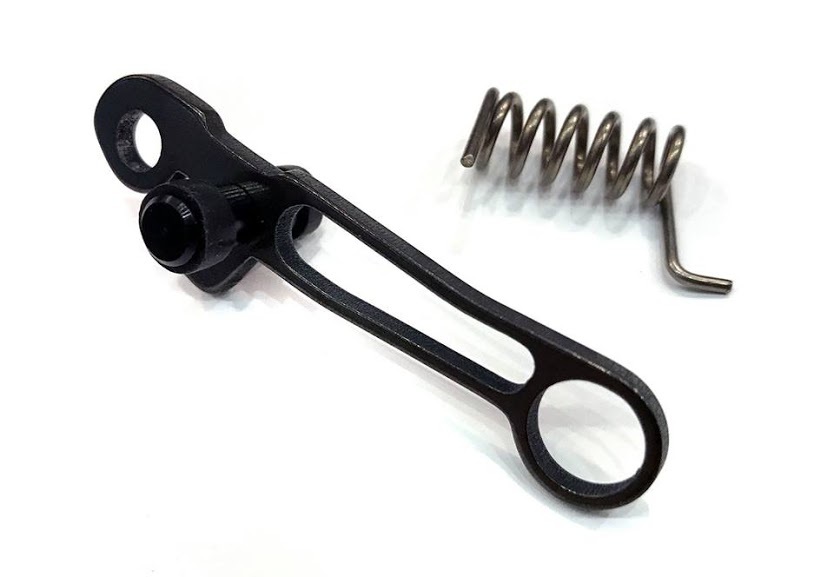 We use the Titanium alloy to replace original hook of suspension which is made by plastic and steel.
Not only hook of suspension looking much greater and lighter, but also upgrade the anti-loose nut.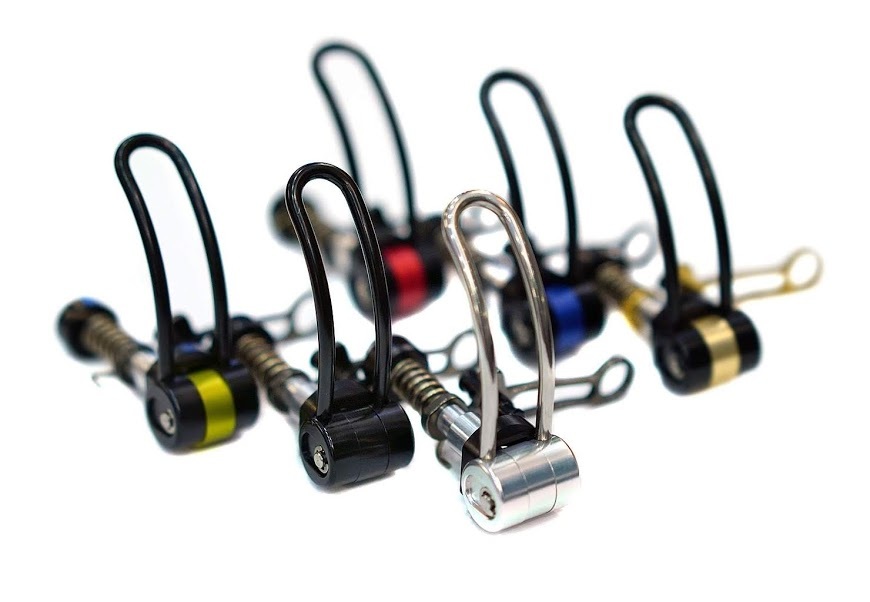 The Titanium alloy spring is much more durable and beautiful.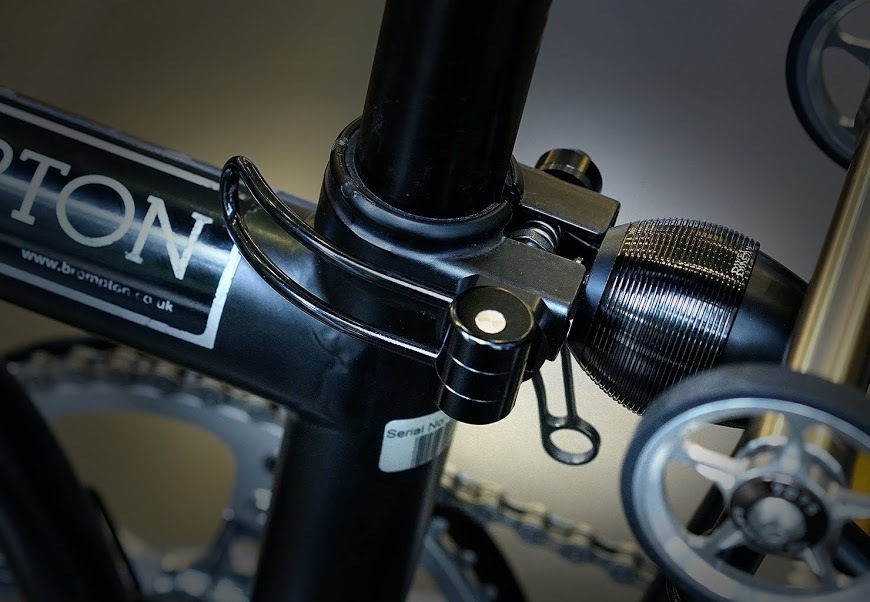 BIKEfun develop the new anti-loose nut, and more matched to Brompton.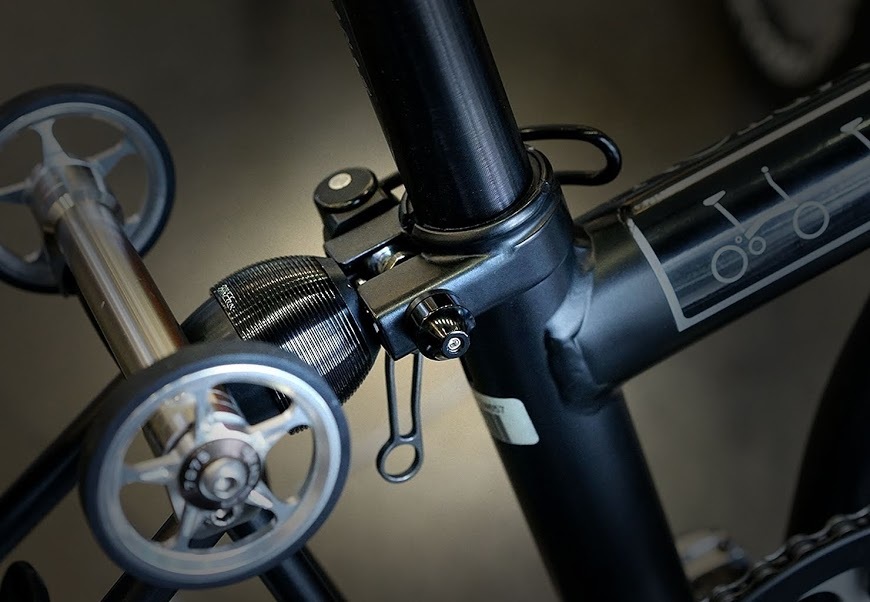 We redesign the left side gasket increasing 30% tightness and solving the seatpost sliding problem caused by tolerance of frame and seatpost.
(If you bought old version before, you can get free upgrade. Just apply by email and pay for shipping.)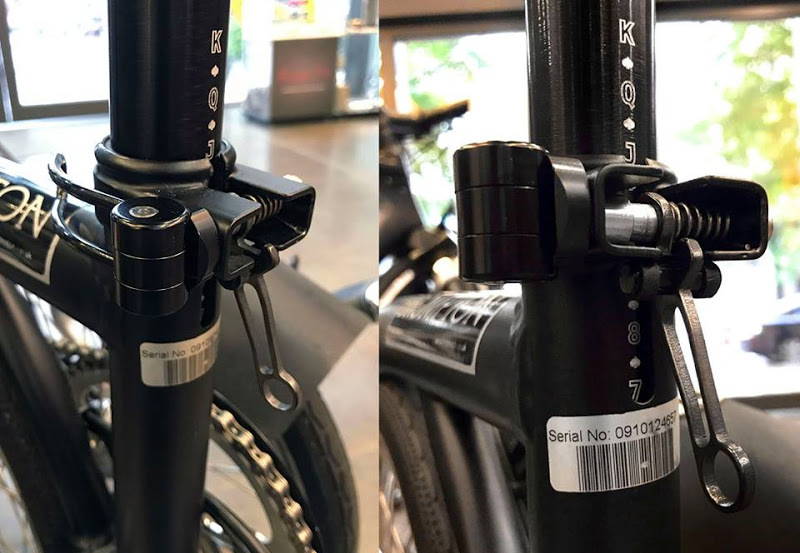 For exquisite detail, BIKEfun develop the new anti-loose nut made of aluminium!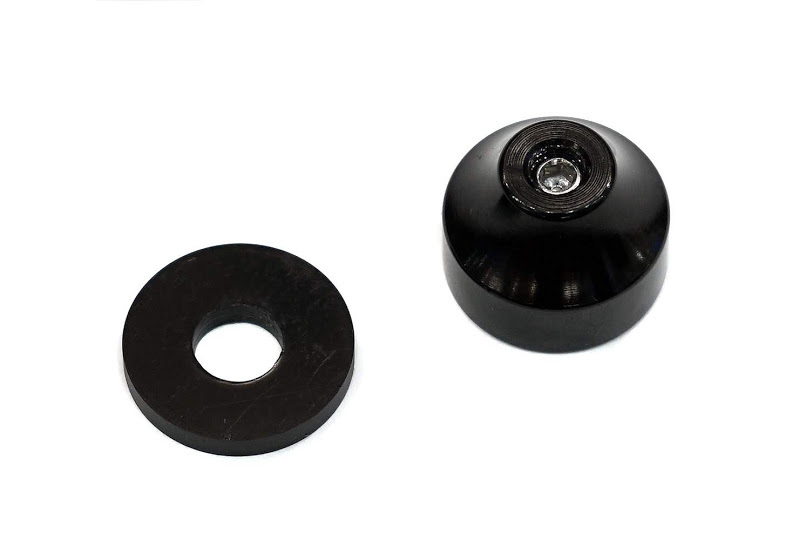 And now BIKEfun Seatpost Clamp attach the new anti-loose nut!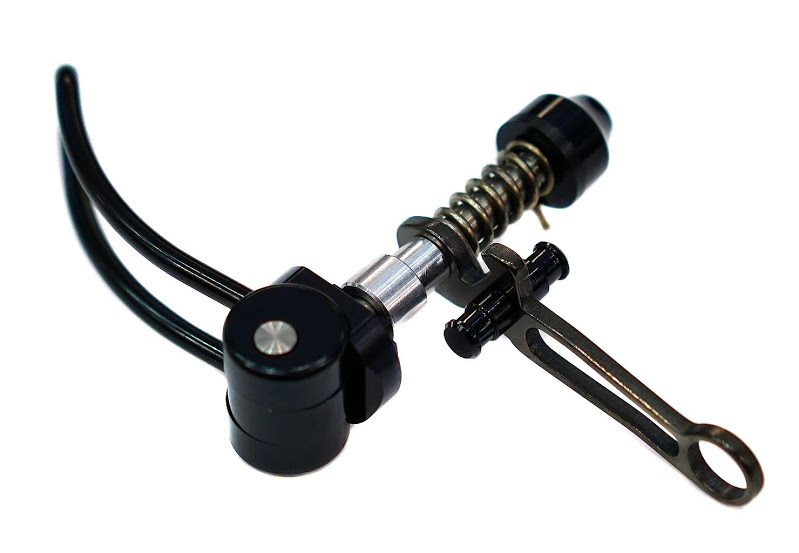 Only weight 52g extreme light !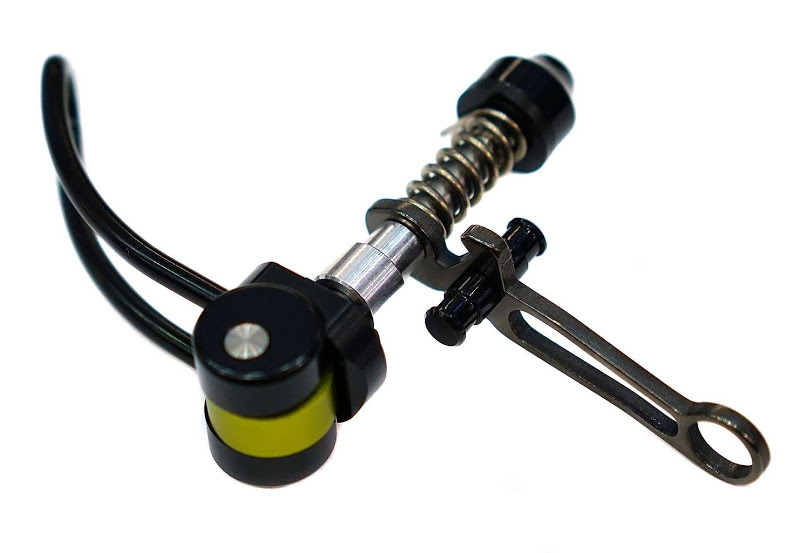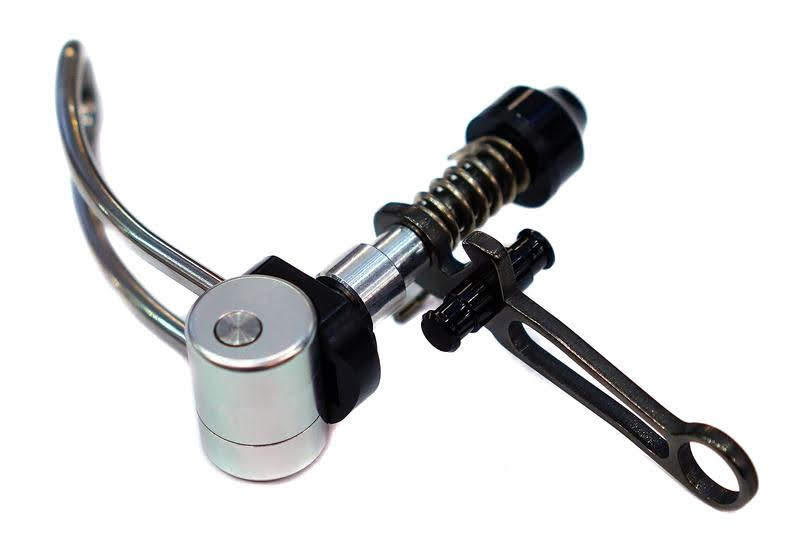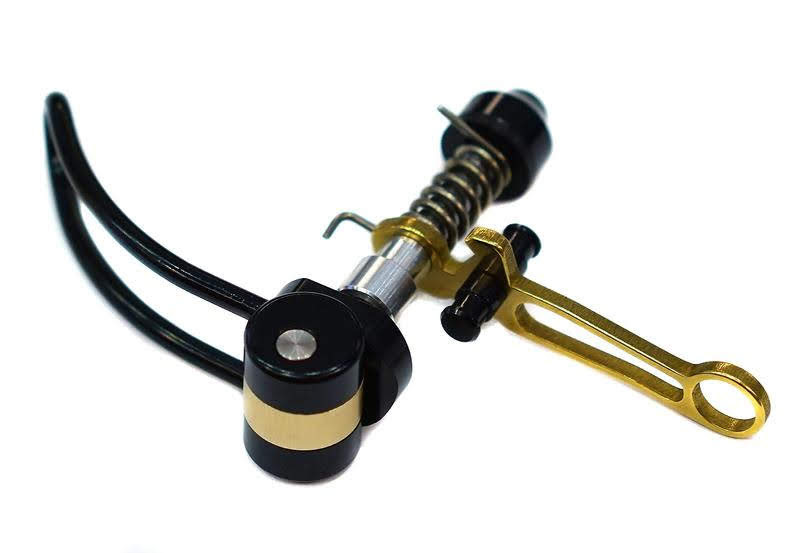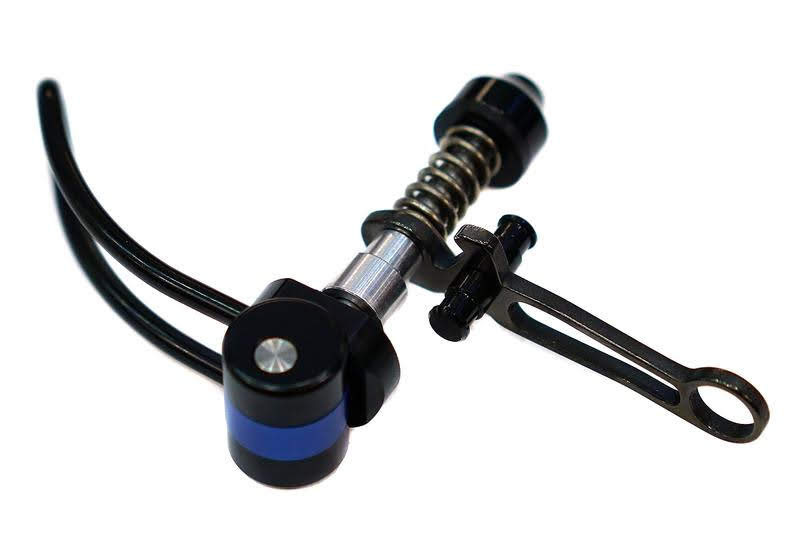 BIKEfun Seatpost Clamp (Including the anti-loose nut made of aluminium)
NTD$1650
Color: Black/Silver
BIKEfun Seatpost Clamp Special Color (Including the anti-loose nut made of aluminium)
NTD$1850
Color: NYC Edition Green/Blue/Gold/Red
BIKEfun Seatpost Clamp + Titanium Hook of Suspension (Including the Titanium alloy springand the anti-loose nut made of aluminium)
NTD$2300
Weight:56g(whole set)
Color: Black/Silver/NYC Edition Green/Blue/Gold/Red
find a dealer in your country:
[World Dealer] BIKEfun's products for brompton, Birdy, ORi...etc
For further reading::
BIKEfun, Brompton modification zone